Watts Funeral Home and Cremation Center is proud to be able to offer pet loss services to our community with the same high standards we abide by every day for our human family, friends and acquaintances. Because we are pet lovers ourselves, we understand the deep grief that many suffer from the loss of a companion pet.  For this reason, we offer you immediate response and dignified pet cremation services, as well as special pet tribute products and other grief support materials to make this major life passage one of meaning and significance. Since we have our own private, on-premises Pet Crematory, you can rest assured that your beloved pet will never leave our compassionate care and will be cremated individually, and with honor and dignity.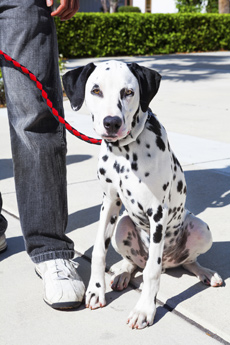 Caring for your Entire Family
Many area families have placed their trust in Watts Funeral Home and Cremation Center for more than three decades, and so we are dedicated to serving their entire family–and we realize companion pets are important family members too. Pets are unconditionally loyal companions that profoundly touch our lives. Because pets bring us immeasurable happiness, love and joy, it can be devastating to lose such an adored friend. As trained funeral professionals, we understand the overwhelming sorrow that results from the death of a loved one, especially a four-legged companion. That's why we offer families individual pet cremations and customized memorial services to help you say goodbye to your pet in a loving and dignified manner.
Saying Goodbye
Our highly trained funeral professionals understand how important it is to properly say goodbye to every member of your family. We encourage you to have a private Family Goodbye or hold a memorial ceremony in honor of your pet in our beautiful Rainbow Bridge Room where the glowing candles and flowing waterfalls offer serenity and comfort.  Additionally, our staff is available to help your family create the perfect tribute to reflect your pet's unique life. These comforting events offer you and your family the opportunity to share stories about your beloved pet and say your final goodbyes. Please be aware that we welcome your other pets in our facilities, and we invite you to bring all of your pet family members to the gathering or ceremony so they can say their goodbyes as well. Finally, we offer you the opportunity to memorialize your cherished friend by expressing your love and telling their story through words and pictures below:
Pet Tales Stories